It's no secret, over the past 5 years a dramatic shift has occurred for how small to medium sized businesses reach their target audience.
In this new digital era, it can be easy to feel overwhelmed or unsure of how to effectively move forward to reach your current and future customers.
That's why it's essential that you have a tested and proven strategy that will take your business to the masses.
Welcome to display & video ads: the secret weapon you've been missing!
In today's digital world, consumer's attention spans are shorter than ever. Meaning, you have just a moment to capture their attention.
And once you factor in that audiences prefer to engage with video content, video ads are a key component to taking your business to the next level that can't be ignored. Have you seen the Micro Video Movement? 6 second quick shot videos that people just absorb? Who can learn in 6 seconds? Wow, it is a craze, we cannot believe. But video is so powerful, it grabs people by the eyes and forces them to pay attention, when you do video the right way.
Think of it like this: by targeting your audience with a professionally produced video you'll be able to quickly engage with them and build rapport faster than before. Forget boring videos that are just a sales pitch saying what you do. No one cares what you do, if you say it in a boring stale way. It needs life, so it draws people's attention, and captivates them.
In life some things just go together: peanut butter and jelly, popcorn at a movie, etc. and there's perhaps no better 1-2 punch to help you reach and convert prospects than by pairing video and banner ads together!
This dynamic duo will give you access to not just videos to capture someone's attention, but incredible ads that feature your brand and a customized call-to-action or irresistible offer. When it comes to display ads, your prospects will see your brand on some of the biggest platforms in the world today by occupying the top, sidebar and bottom of their websites.
How can we be so sure?
Because we've spent years developing, perfecting and testing our proprietary strategies to make sure our customers always have a secret weapon to dominate their market. So, if you're ready to take your business to the next level with video and display ads to reach more customers than you thought possible, be sure to contact us to receive a customized plan to help you get started on the fast track today! Call us at 405-246-9647. To get the bonus 5000 Ad Impressions FREE, schedule a FREE Consultation here.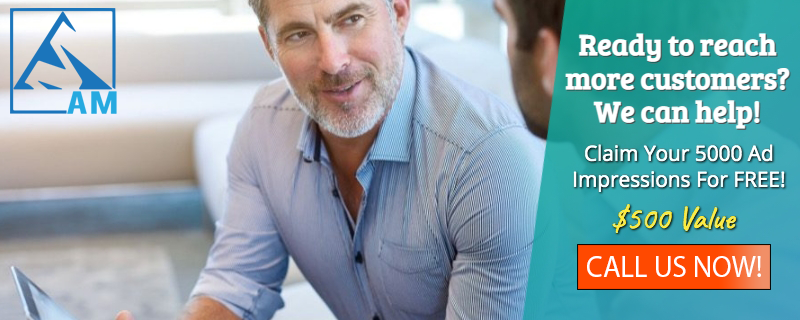 Call us at 405-246-9647 if you have ANY questions you need answered.